S e a s o n a l S i t e s
A v a i l a b l e
Please call or email us to schedule an appointment for a personal tour.
---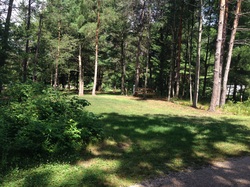 Only a few sites are remaining
Our seasonal sites are spacious and wooded and available for use April 15th - October 15th.
Sites are 6,000-7,000 sq. ft. each, providing privacy and relaxation for guests.
Each site includes water, metered electric, and sewer hook-ups.
Available sites can be seen on the WCC homepage.
---
---
_Seasonal Site Rental Rates:

$1450/season*

_Premium Pines (A1-A7,P1-P11):

$1650/season*
RESERVE YOUR CAMPSITE FOR THE 2018 CAMPING SEASON
Call for an appointment to visit and reserve your seasonal campsite today.
(All site availability subject to change.)
*Seasonal site rental includes on-site winter storage.